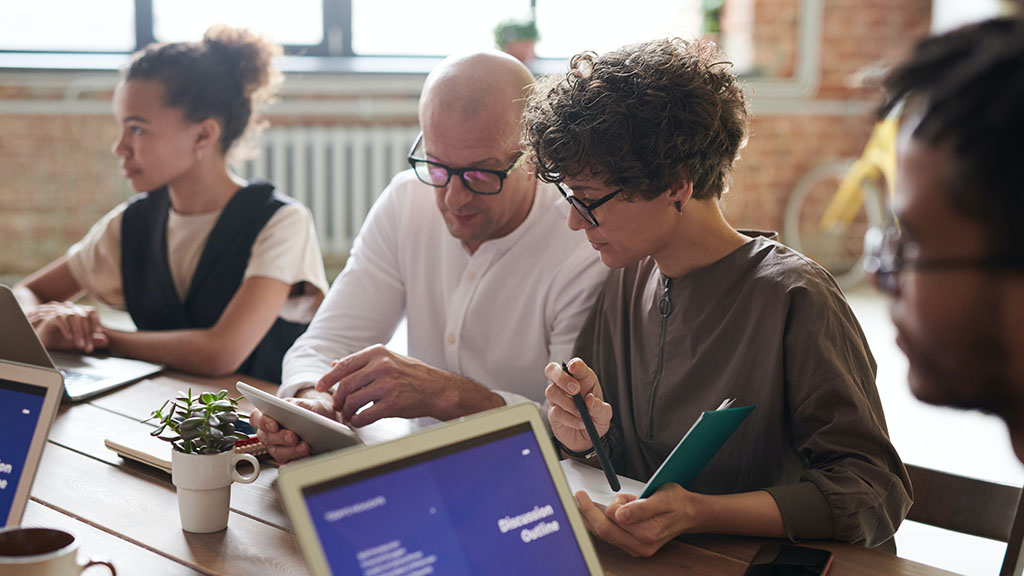 A functional and user-friendly website is an important part of any business. In fact, 84% of consumers think a website makes you look more credible compared to companies that only have a social media presence. Not to mention, window shopping isn't what it used to be with more and more people purchasing products and services online.
Beyond that, however, there are a number of other reasons why having a website is a good idea.
Acts as a data centre.
Provides customer support.
Opens opportunities abroad since there are no borders online.
Drives sales.
Delivers a positive return on investment (ROI).
Speaking of websites that deliver a positive ROI, you'll want to take the time to make the most of the developmental process. In other words, don't just hire a website developer or designer and walk away from the project. Look at the list above – your website is going to be doing a lot of heavy lifting for your business.
As the business owner, here is what you can do to prep yourself and your business in anticipation of a new website build.
Note: For those of you who don't know, a designer is responsible for the look of your website (e.g., design and colour scheme), while a developer is more concerned with the functionality of the website (e.g., security features, speed, and forms). Due to their differing roles, they often work together to create websites.
Know your likes and dislikes.
If you already have a website, there are bound to be features you liked and disliked, things that worked well and others not so much. Additionally, it doesn't hurt to look at your competitors and make note of what you think they are doing well and vice versa. Now, if this is your first website, the same goes. Looking at what is out there is one of the easiest ways to discover what features of a website you prefer and resonate with you.
Take note of all of it. Your developer or designer will ask.
Note: Knowing what you want from your website will help you know what you need from your developer. For instance, if you just need a handful of pages with some images and copy, your functionality is pretty simple. As you add more complex features (e.g., member portal, e-commerce, surveys, etc.) the skills of your developer need to be more advanced.
Match the brand.
If your new website build happens to coincide with a rebrand or brand refresh, take that into consideration. You'll want to use the insights developed during the branding process and apply them to your website. After all, the key to any good brand is consistency. So, try not to jump ahead on your website build if your branding isn't complete.
Prep your content.
We're not saying you need to become a copywriter or photographer, but it certainly makes the process smoother if you already know what kind of information and visuals you want on your site. For example, if you want an About or Our Team page, you should already be working on gathering or planning for bios and headshots. The same goes for a Services page – gather a list of products/services that you plan on including on your site. Then there are the standard pieces of information that will be needed like phone, fax, email, and address.
Being prepared never hurts. By having a good grasp of the above pieces, you will impress your developer or designer. Not to mention, it will make the entire process more efficient.