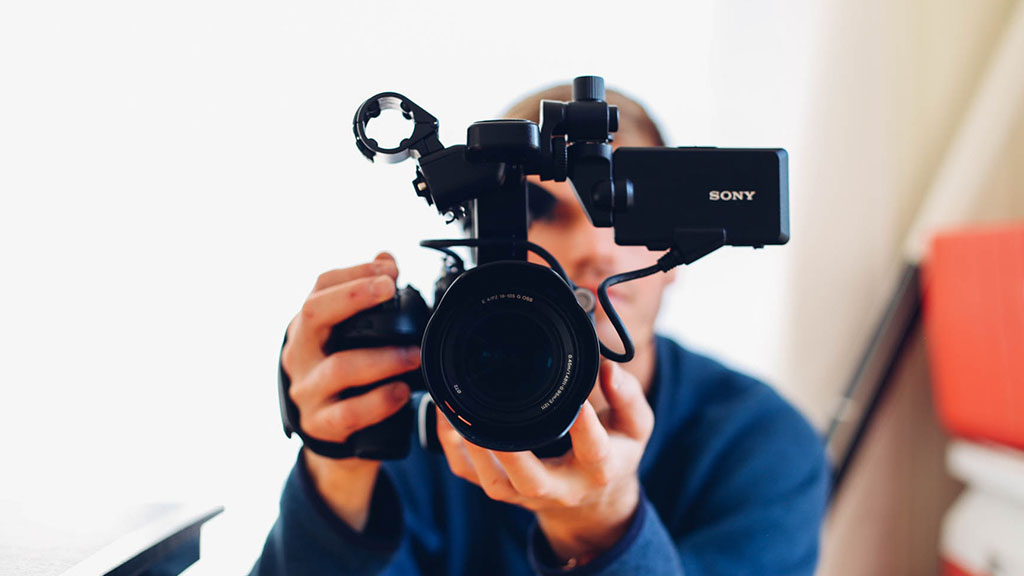 There is a golden rule in marketing: be visible where most of your potential consumers are. 
With technology dependency rising, more consumers are online. As such, more and more businesses are competing for a consumer's attention by producing videos. 
However, not all videos are equal. If video is a medium you want to add to your marketing plan, here are three different types to keep in mind: 
Brand Video
A branded video aims to market sponsored or created content for a positive association by emphasizing the brand's values and evokes an emotion. In other words, your branded video shouldn't directly advertise or promote a product or service. Think of it this way: if you are filming a commercial or banner ad (traditional advertising), you are not creating a branded video. Instead, it's all about brand awareness. 
Nike's "Find Your Greatness" campaign encourages anyone and everyone to find their moment of greatness is an excellent example of a branded video. One of their videos features a jogger running down an empty road with open fields towards the camera as part of the campaign. You hear nothing but the hum of nature and the voiceover actor describing how greatness is for everyone. 
The video ends with, "Greatness is no more unique to us than breathing. We're all capable of it. All of us." Not until a slight pause does the Nike logo appear, finally telling the viewer which brand is behind the video. 
Instructional Video
Instructional videos are ideal if you are looking to teach! Whether it is how to build a deck, cook a turkey, or decorate a room, the possibilities here are endless. People are curious beings who are always looking to learn something new (even if they don't know it yet). 
Nevertheless, there isn't just one type of instructional video. The five most common instruction videos are Micro video, Tutorials, Training, Screencast, and Presentation and Lecture Capture.  
One of the most well-known instructional videos are TED talks (Presentation and Lecture Capture), where individuals can share their knowledge with a larger audience in mind. Even TED's tagline, "Ideas worth spreading," lets consumers know they are all about shifting perspectives and learning something new. 
Advertising Video
Here is where promotional videos come into play. Advertising videos aim to be compelling, relevant, and motivational. Typically, these videos are played before, during, or after streaming content. For instance, anyone who uses YouTube regularly will be familiar with this type of video. 
Like instructional videos, there isn't just one type of advertising video. Instead, with six options to choose from, marketers can consider their customer's needs and select the type of video advertisement that best suits the situation.  
It's essential to remember that your goal is to grab eyeballs (not literally) and convert customers when it comes to marketing. Since video is a rich medium that continues to grow in popularity, you will want to include them in your marketing plan. After all, it's one way to get your consumer to stop scrolling and pay attention!