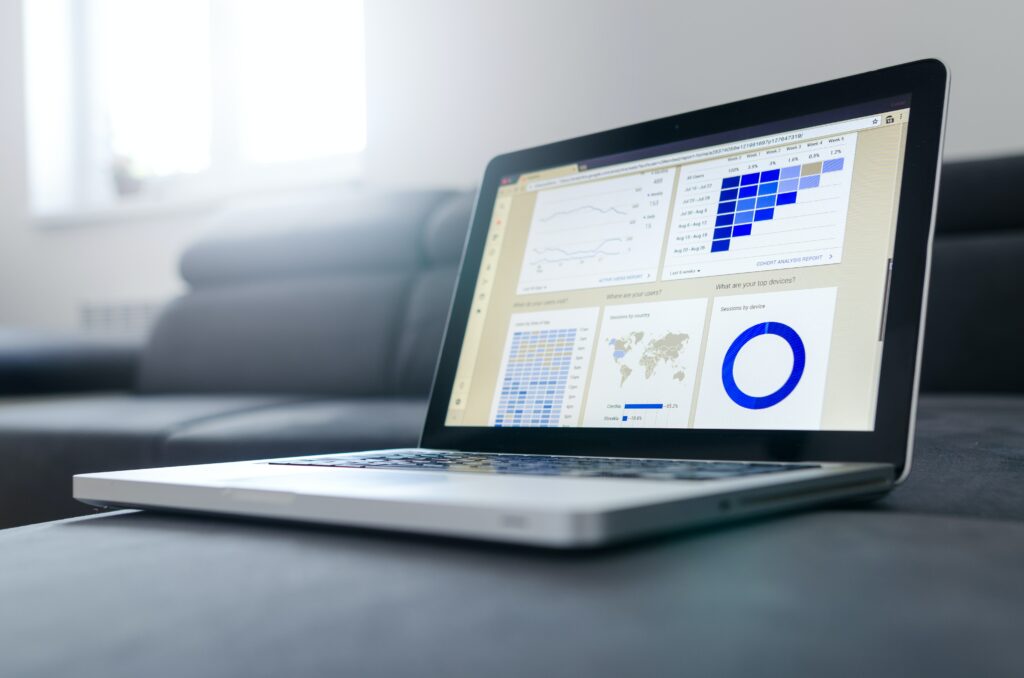 Data is all about insights.
Insights help you create a plan.
The plan helps you connect to and please customers.
Happy customers lead to success.
Ok. The journey from data, to sale, to five-star review is a little more complicated than that, but hopefully, by the end of this blog, it will feel just as easy.
Data provides insights especially surrounding what motivates your customer. Tap into this motivation, and you have the answers to keep them as customers and attract new customers.
Here are two business concepts to keep in mind when it comes to data:
1. THE PARETO PRINCIPLE or 80/20 rule. 
The Pareto Principle is used in a few different ways by business analysts. For example, 80% of the profits are from 20% of customers. It also helps to remember that 20% of customers are responsible for 80% of problems faced by customer service representatives. Keep this in mind because you need to create messaging directed at the 20% of customers who bring in the most profit while collecting data. It would be best to design solutions to the problems that the other 20% of customers are experiencing.
2. RESPECT THE DATA.
The information you're researching depends on your marketing objectives. Some examples might include organic contact details (information you receive at natural contact points such as purchases or quotes). Or you may be looking for psychographics such as your customer's career and interests. Either way, the information you end up with will have some value, especially to those whom the information is about. That's why it's essential to respect the data and the customers it comes from. Once you find good, trustworthy data, you also need to remember how reliable and valuable that data is. Sometimes, it can be easy to push the data aside because of your own beliefs or experiences. Good data never lies.
How to Gather Data
As mentioned above, collecting information organically from touchpoints along the consumer's natural journey can be the least intrusive way. Customers have always been sensitive to their personal information, and rightly so. Unfortunately, identity theft and other cyber-related crimes have become too familiar these days. It doesn't matter how valuable a piece of data is; if it comes at the expense of angry customers, its value is lost.
 Customer Relationship Management (CRM) systems capture data for sales, support and marketing purposes.These platforms were once only available to large organizations. Still, current app and software options such as Salesforce make proper CRM more attainable. Using a CRM system makes it easy to group and subgroup data collected from your in-store sales, online sales, marketing, services, and more. This information is also made available to other departments to improve customer service.
Social media platforms, especially Facebook and Instagram, have back-end systems to help organizations collect and use data.This information can provide mostly reliable insights that are also more affordable for smaller businesses. Data from social media platforms can be particularly interesting. You're able to see quantitative data such as the number of followers or the number of abandoned carts. You can also find qualitative data such as their feelings towards your brand. Most recently, Facebook and some other platforms have launched "Lifts." There are several types of lift tests you can do. For example, with a brand lift test, Facebook will ask users who were shown your ad if they remember seeing an advertisement for your brand. The data gathered from these tests are very valuable, which helps explain why they're so expensive. No matter the type of lift test you're interested in, you can expect to spend about $20,000 CAD.
Analytics data can also be captured through customized analytic software.Web analytics, such as those offered by Google, is often used to measure digital marketing campaigns and website traffic. This data is a wonderful tool that allows you to measure the success of a campaign and tweak it along the way. In addition, you're more likely to generate high traffic by employing these analytics.
Finally, customer surveys can be a wealth of knowledge. It's important to customize each survey to accommodate your specific inquiries/goals. You'll also need to wrap up your questions in an attractive layout representing your brand. Marketers are torn on offering a reward for completing the survey. On the one hand, it does entice people to take part. On the other, it taints their motivations and could taint the results. A popular compromise is offering a discount to use at the next purchase.